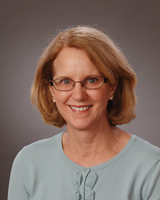 Gretchen Batson, M.S.N. F.N. P. -C
1311 S. Miller St., Ste. 100
Santa Maria, CA 93454
805.922.6991
Ms. Batson earned her Nursing degree in 1980. She received her Bachelor of Nursing Science in 1996 and a Master's degree in Nursing Science as a Nurse Practitioner from the California State University, Dominguez Hills in 1999. She is certified by the American Credentialing Center (ANCC) as a Family Nurse Practitioner. She has specialized in Gastroenterology since 2002. She has experience with all areas of gastroenterology with special emphasis in the treatment of Hepatitis C. Previous experience includes Critical Care and Public Health.