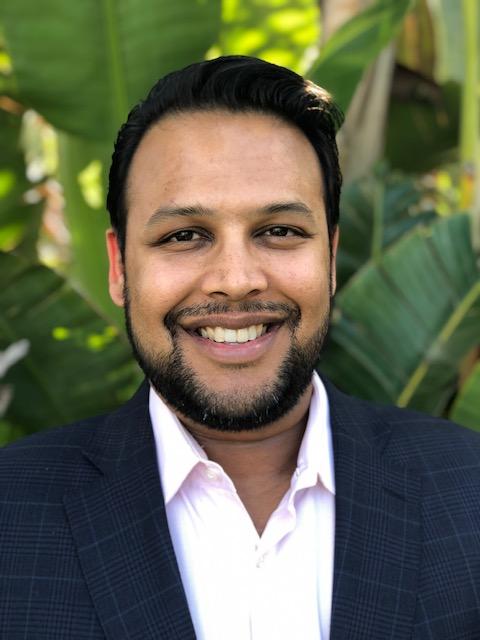 Keval Shah, D.O.
361 Town Center West Suite 101
Santa Maria, CA 93458
805-922-6581

230 Station Way, Unit B
Arroyo Grande, CA 93420
(805) 825-2727

Dr. Keval Shah is board certified in Gastroenterology & Hepatology and Internal Medicine. He completed his Internal Medicine residency at St. John Providence Health System in Detroit, Michigan. Following residency, he completed his Gastroenterology & Hepatology fellowship at Beaumont Health System in Detroit, Michigan. During his fellowship, he received special training in both Inflammatory Bowel Disease and Hepatology at Henry Ford Hospital in Detroit. He was also selected as a fellow under the American Neurogastroenterology Motility Society where he received advanced clinical training in Motility at Cedars-Sinai Hospital in Los Angeles, CA. Dr. Shah's interests include nutrition and weight loss, esophageal disorders, reflux disease and management, colorectal cancer screening, and providing patients with a holistic approach to their gastrointestinal care.
Dr. Keval Shah was born and raised in California. He received a Bachelor of Science degree in Sociology and Human Biology from Pitzer College in Claremont, CA. He studied abroad in Costa Rica and Nicaragua where he spent time working in Emergency Medicine and became fluent in Spanish. He played tennis while in Claremont and was chosen as an NCAA Scholar-Athlete. He then attended medical school at Western University of Health Sciences/COMP in Pomona, CA. Upon medical school graduation, he was awarded the prestigious San Miguel Scholarship.

When not practicing Gastroenterology, Dr. Shah enjoys spending time with his wife and two beautiful children. He enjoys playing basketball and tennis during his free time. Other hobbies include martial arts. Dr. Shah competed in the 1996 Junior Olympics and has both a second-degree black belt in Tae Kwon Do as well as a first-degree black belt in Shotokan Karate.