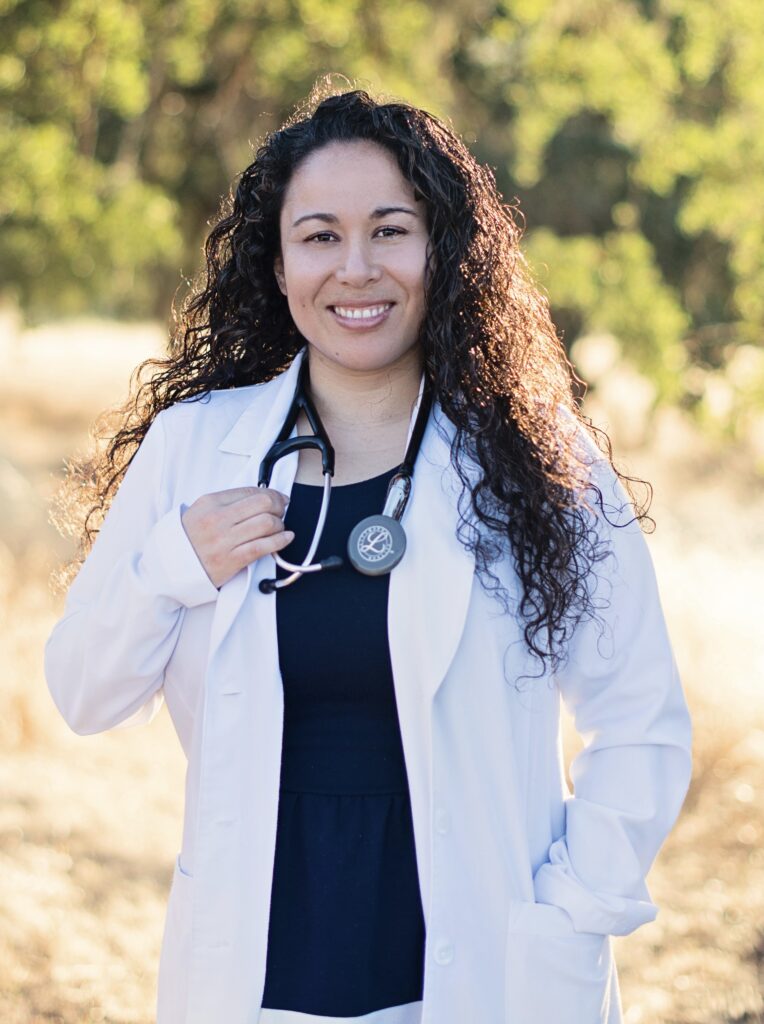 Laura Dominguez MSN, ACNPC-AG
Laura is an Advanced Practice Nurse who trained at Walden University. She graduated in 2017 Summa Cum Laude with a Master's Degree in nursing as a Nurse Practitioner specializing in Adult-Gerontology Acute Care. This rigorous program included two years of classroom study and one year in supervised clinical rotations in addition to two years of classroom and clinical rotations to obtain a degree as a registered nurse. For her Master's degree, she trained under the supervision of Dr. Siri Khalsa and Dr. Alina Dalmendray as part of the hospitalist team at Marian Regional Medical Center and with Dr. Donald Hole at the outpatient Family Medicine office. She is certified by the American Association of Critical-Care Nurses and is a member of California Association for Nurse Practitioners. She is licensed through the California Board of Registered Nursing.
Prior to her nurse practitioner education, Laura Dominguez attended Pacific Union College located in Napa Valley where she received an undergraduate degree in Religion with Emphasis in Health in 2010. She completed her Associate's degree in Nursing at Fresno City College in 2011. She became a registered nurse in October of 2011 and she has worked as a registered nurse at Marian Regional Medical Center since 2012 on the Medical-Surgical floor in both the capacity as a floor nurse and as an Assistant nurse manager.
In February 2019 she joined the team of providers at Santa Maria Gastroenterology group. Her role includes, but is not limited to, assessment; ordering, supervising and interpreting diagnostic and laboratory tests; making diagnoses; initiating and managing treatment including prescribing medication and non-pharmacologic treatments; coordinating care; counseling; and educating patients and their families and communities.
In her free time, Laura enjoys drawing, singing, cooking, and spending time with her family.