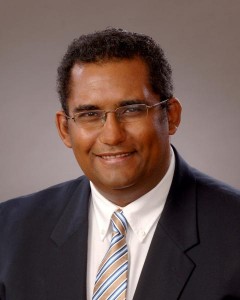 Robert Evans, M.D.
361 Town Center West Suite 101
Santa Maria, CA 93458
805.922.6581
Dr Evans is a specialist in treating disorders of the gastrointestinal tract. He received his Internal Medicine training at the University of Pittsburgh and he specialized in Gastro-entrology at the Pennsylvania State University. He is proficient in performing procedures such as colonoscopy and the removal of polyps as well as evaluating the upper digestive tract. Dr. Evans is certified by the American Board of Internal Medicine in both Internal Medicine and the Subspecialty of Gastroenterology.
Dr Evans is married with two young children. The family are avid outdoors enthusiasts and have been very happy to be part of the central coast. Dr Evans enjoys golf and fishing on his days off.